Hey, i'm pretty new to magick, but I dream a lot and remember my dreams nearly every night. Ever since I called on Advachiel, I've had them even more intensely. I thought it would be fun to make quick paintings of them. It would be fun to hear some dream interpretations from you guys too.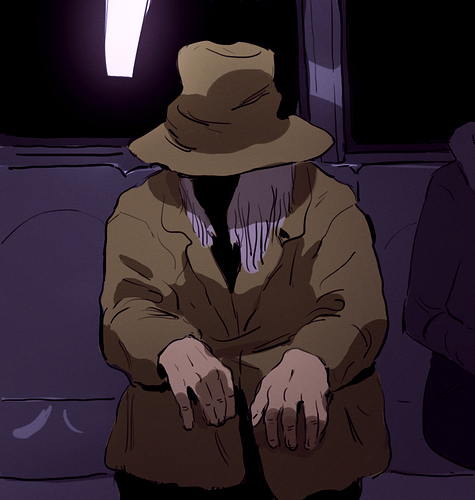 I had a dream where I was an assassin, and managed to bypass the defenses of a heavily fortified castle to kill the head of a rival group and his wife quietly in their sleep. I was on the subway making my escape, and this old man started talking to me. He felt kindly and oddly familiar, said he was a veteran in the field, seemed to like what I did and was amused at my attempts at hiding it from him. I only realized after drawing him that this guy reeaally looks like Odin. Dream me is very clueless.
I dreamt that playing a game, I was a servant in a castle who is trying to help the king escape. I tossed some hot cinders onto the carpet to cause a fire but it was too small a fire. The head servant caught me and asked me if I went through their training program. I said, only the only the one required to enter the castle. She then made me run after another woman who was riding a bike through the town. It was deep in the night and I could barely see her. I remember vividly running through this section of grass and loving it. I have no idea what this dream is about man.