Just some back information it's a meditation on YouTube and this is the picture. I would love a poster of this.
The main image is from " Livre De La Vigne Nostre Seigneur, 1450-1470" and can be found here https://www.flickr.com/photos/tonyynot/3867550629/
The colors are simply inverted in the youtube video.
The black and white drawing behind it with the skeleton is a woodblock print by Hans Holbein "Dance of Death".
Your a fucking god thank you
That's a pretty cool image, but honestly, some of these old grimoires have the weirdest and most vulgar drawings I've ever seen.
The weirdest grimoire for me so far has been 'Compendium rarissimum totius Artis Magicae sistematisatae per celeberrimos Artis hujus Magistros. Anno 1057. Noli me tangere'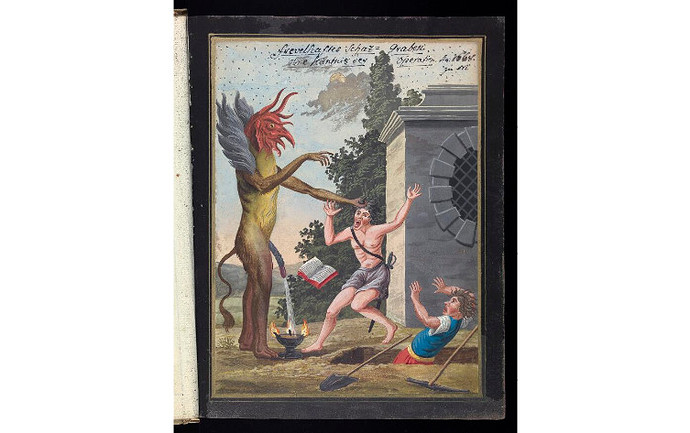 That is so funny. I really want to get a tapestry for my new home. I think that would be perfect. Maybe not.