Everyone knows how Dantalion is excellent for romance and love. How he can change the thoughts and feelings of other people.
But, Dantalion is fucking amazing for other things as well - namely, to make you extremely charismatic and smooth.
You will be amazed if you ask him for help with this. He can make the shyest guy become the life of the party.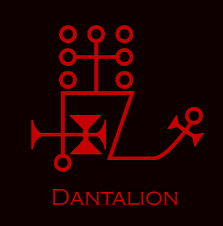 Call on him for this purpose, and buckle up.
As for Cimeries - he works extremely well in combination with Dantalion. It's actually weird how Cimeries isn't as well known as some other spirits. He is really good for some things.
He can help you make anyone you meet tremble in absolute awe before you. The sheer authority and status he helps you develop is staggering.
Call on him for this, if you believe people don't take you seriously. In combination with Dantalion, the changes you can experience can be astonishing.