I need help with my 5 month old puppy. He has been some kind of sick since I got him over a month ago. I got him on his 4 month birthday.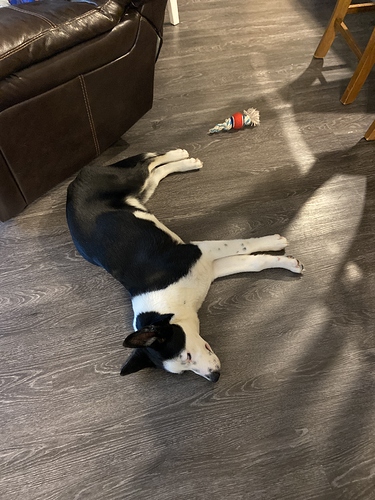 I'm a vet tech so I have done a ton medically with no answers. He is vomiting and Diarrhea after every meal.
This was completely clear. I can't really scan my own pets. But I am 99% sure this is either genetics or he is allergic to food.
I could really use some help figuring out that is going on so I can heal him Properly.