Can spirits make you blonde? or change your hair tone?
There is demon named orias he can change the genetics of human but I am not sure cause I am newbie try searching his name in the search bar
I mean technically yes, but if you can take mundane measures first I think they would appreciate that.
Hair dye would be faster.
I already know this, but the question is about spirits ability and possible changes when in contact or relationship with spirits
No, it 's not. You said nothing about changes occurring from contact with spirits. All you asked is can spirits "make you blonde or change your hair tone."
Next time, be clearer. And the answer is still no.
why be so unrealistic when you can just dye your hair? People always thinking the difficult unrealistic way. Such a lack of efficiency and time management. why be running about going from point a-b-c-d-e-goal when you can just go from point A to goal? You have one life to live of limited time. why waste time on silly ideas?
Sun gods would be helpful in turning hair blonde. Celtic sun god luegh comes to mind in particular.
My question is mutable, despite the fact that I can be longer change the main post.
You entitled what you think, thank you.
Awaiting collective conclusion.
Contact with a spirit I doubt will affect your genetic makeup. Your genetic makeup such as hair color, eye shades, etc are based on the fluctuating melanin you have present in either as well as family traits.
He's asking if coming in contact can do such, no need to rant, calmate trigger he 'corrected' himself in a comment and DK commented on it.
Its not a rant. It's just saying it's pointless goal. too many these kinds of questions that is self answered going on lately. really is a waste of time to ponder on such. Not the purpose of magick at all. It's just silly entertainment purpose. !00% not going to make life better with magick if one were to focus on using magick on changing hair color.
He's not asking if he can get a spirit to do it (which would be a goal ) lol he's asking if coming in contact with them can do so. I get where you're coming from but it's always smart to actually read the comments before you comment as well, because often times more information is given.
You didn't have to disrespect one of the GOAT's of the forum you asked a question and he gave an answer.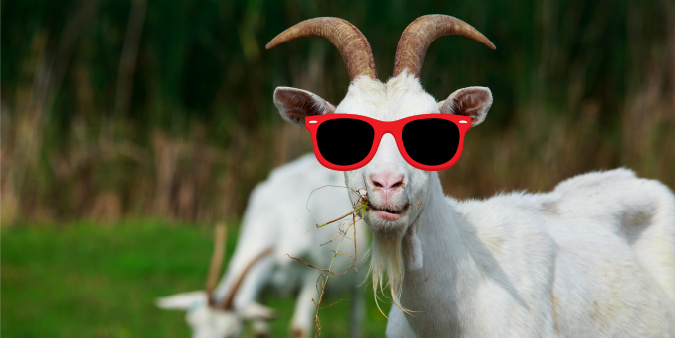 @Velenos And who are you to decide how others reply/respond feedback to post?
I can only give feedback to post in timeline. i can't predict future of additional info he may add.
he even like my post for giving productive input.
Because you literally called his question silly because you thought he was asking if he could get an entity to change his hair color to blonde, you don't see what's wrong with your notably common assumptions without reading moments? lol
this wasn't a predict the future this was a "read the flow of the thread" lol he corrected himself long before you posted xD literally a 31mins apart lol. Just to note he liked almost every post in this thread so that isn't the point.
no . my questions answers appropriately to his response of others and his orginal quesiton. if you dont' see that then that's your own perception difference.
And your questioning my replies so it's like policing which is against the rule.
Yes and again he later on 31mins before you posted stated:
and you went on to say:
Your response is if he asked if a spirit can do it if he asked them to, but his correction 31mins before you said by coming in contact meaning interacting with spirits and if it will cause such to happen which I can only assume what could be going on as there's not much detail.
Don't get me wrong I get what you were trying to do, but I am also saying make sure to read the entire thread before ranting or "ranting" if it wasn't a rant to you.
Though I am now moving on, just felt that was about time to say lol.
All respect is given.
Please don't put oil on fire.
Didn't sound like it to me.