From E.A. & Timothy's Facebook pages: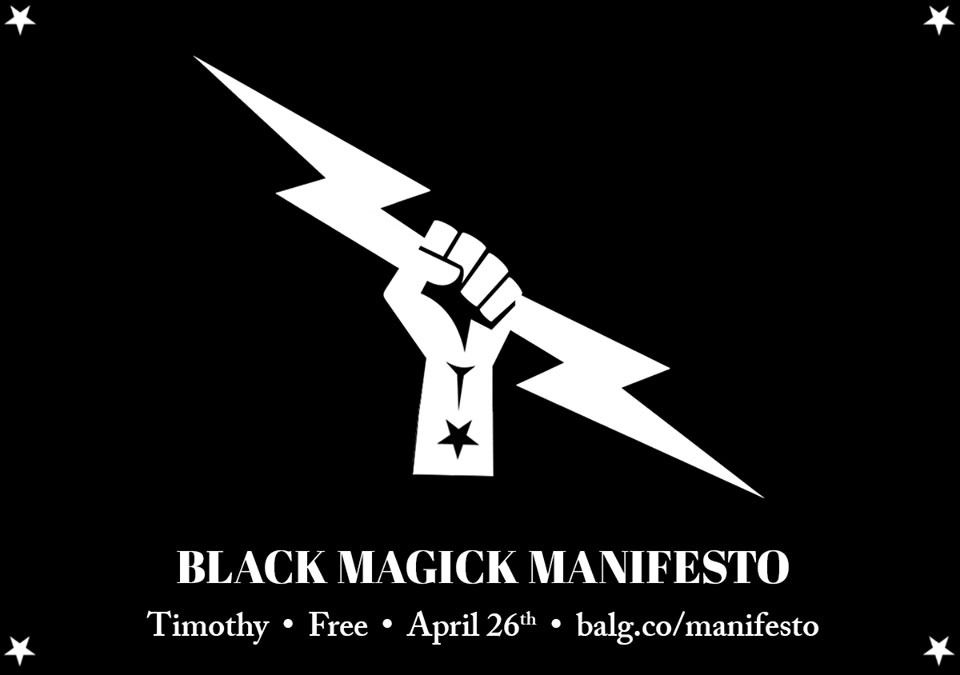 My Sorcerers, A Token Of My Love –
Timothy here. I have penned a 32-page carpet bomb! – Entitled:
BLACK MAGICK MANIFESTO: The Conscience of the Left Hand Path
• Learn more: http://balg.co/manifesto
Many of you great folks have grieved that you missed my original tour de force last year, Black Magick, which topped at 413 pages. So I have written this booklet to hammer the main ideas in a tight, explosive manner.
GIFT: you can order your copy 100% free.
I have personally funded – out of my own pocket – the release of 500 gorgeous little booklets. You only need to cover the shipping, which will be negligible. And yes, we will also release an e-book version of this too for extra convenience.
I love freethought, heresy, and the Ascent to Godhood. I consider the Left Hand Path the most beautiful and ingenious philosophy in the world, so it fills my heart with joy to place this handsome text in your open hands. In other words, I do this purely to honor black magick, and nurture good will in anyone who identifies with it.
Black magicians can often be arrogant, snarky, and cynical – for example, I myself am probably the most arrogant, condescending man alive; just ask any woman I have ever dated – so we rarely discuss humanitarian things like charity or philanthropy, but in reality there is nothing wrong at all with giving an honest gift now and then.
So, sign up right now to receive an exclusive email the moment we release it in late April.
Yours,
Timothy
YouTube: