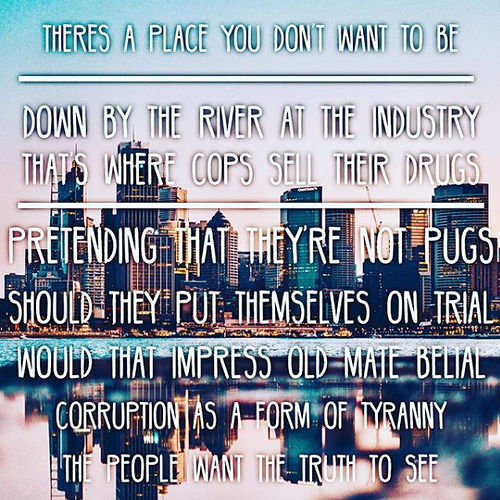 So apparently there's this IT guy that the cops sold drugs to once upon a time, and ever since then have been involved in a very long and arduous covert war against him and his choice of sobriety.
Over the years they have used members of the drug industry to try and force him into being a drug dealer (even though he never was), what a bunch of tools… fuck corruption and associated tyranny!
Maybe some of you that work with Belial should channel his wisdom and see what he says in terms of making sure these narcissistic and psychopathic losers don't get away with such atrocities…
I mean, they have done everything they could to try and make this guy commit suicide. Is this the world we want to live in? Where the simple right of life has to be fought for on a daily basis?
Personally I believe that drugs should be legalized as that would then rule out corruption, the associated and not-so-covert gang stalking, misinformation and fear mongering, etc…
Let me know what you guys think and if you get any news from Belial on the form of tyranny that is being questioned above. What agenda do the police really have? And who are they working for?