While I'm drawing another demon, I decided to publish my favorite demon Beelzebub, who brought me here.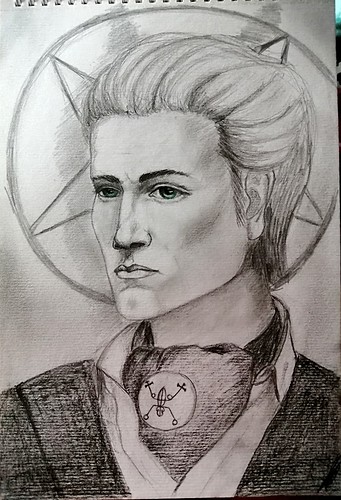 Pretty hard work. Two days is a long time. Usually deities are drawn in one breath.
For two weeks he stood and watched. Am I ready or not.
Although when he came into my dreams, he didn't really ask me if I was ready or not. When I asked who he was, being unfamiliar with him, he simply said, "Find my seal, it looks like a crown, and you will understand everything." He wrote me poems. It's so wonderful.
A demon with bright green eyes. But for some reason he's sad. I couldn't change my expression in any way. I almost wiped the paper to the holes to change the expression of the eyes, it's useless. Obviously, every demon has its own whims. Some are hindered by a mustache, others have eyes)