This is an artistic journal, where I can post my artwork that is dedicated to the spirits and goetia. They seem to appreciate when I draw for them, so I'm hoping showing it will spread their influence and presence.

This is for Azazel: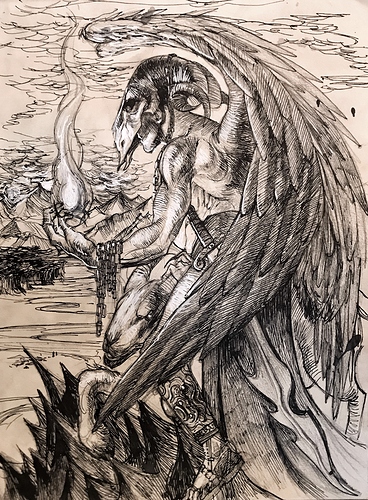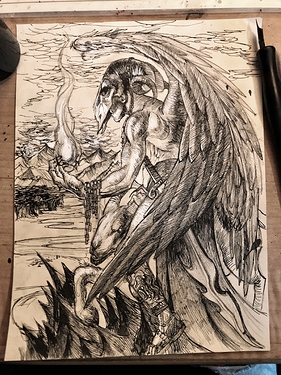 I did spill some ink drops on it by accident, since I used ink, white ink, and pencil.
I'll probably hang it on my altar. This is not how he appears to me, but more as I imagine closer to his true form! I'll probably do more interpretations of him in different forms.