So you might know me as the guy who pathworked through the 72 spirits of the Ars Goetia, or the as the guy who invoked the 72 angels of the Shemhamephorash. I've now started a shorter, but arguably more significant pathworking involving 30 Archangels.
I'm just gonna jump right into this. I started this pathworking under the guidance of Archangel Raziel, a being who has been guiding me for basically my entire practice ever since I first met him. This pathworking starts with him.
I'll just get into the first ritual.
I set up my ritual circle, my magick robes, my crown, and my ring (a different one from the other pathworkings). I set up a single candle on my altar then began with my opening.
I invoked the 7 classical planetary forces, followed by the 5 Elements, the Void, Creation, and the All itself. I declared my name, my title as the bearer of the 7 star crown, and that I was the headless one (like the headless rite, but abbreviated). Then I lit the candle and called Raziel forth from within and without. Some stuff happened that I can't really say, due to the personal nature of it, then I declared to be transformed to be more inline with my truest self, from the sphere that Raziel governs. Then I bound the whole exchange to my ring, and declared the candle to burn in thanks.
Here's the ring.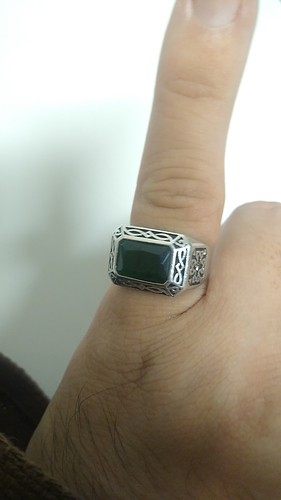 Feel free to share any thoughts or feedback if you wish.