couple weeks ago, this guy appears in a dream.
Doesn't say anything, just laughs. a dry, staccato, sickly laugh.
3 nights ago he shows back up.
the voice sounded like a hurricane full of gravel.
"are you enjoying your work?" and then a dry, sickly, mocking sounding cough.
smelled of flowers and fire. heat I guess, not like burning wood.
I drew it the best I could.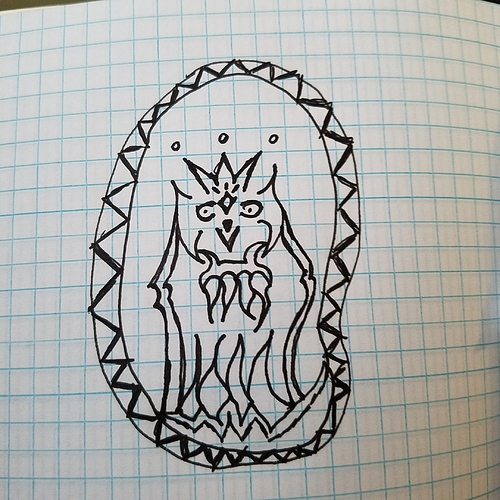 the outer edge was spinning the whole time as well.
shit's weird, I encounter a lot of things in my sleep.