Just thought id start a discussion on the the animals we see in our reality. See if theres a pattern/connection.
List the the animals you see most throughout the day. A little about what they represent to you. And any connection with Spirits/Beings.
Animal:
Discription:
Connection:
Animal: Magpies
Every where i go theres magpies. And most of the time i can hand feed them. Not sure what the significance of them is. Will find out one day. They bring a certain peace and wonder to my reality.
Connection:???
Below: Shadow waiting for breakfast.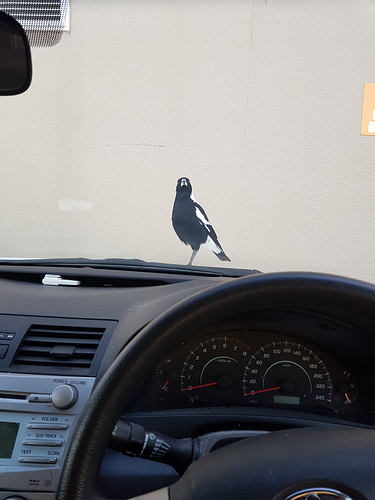 Bats: i see them and hear them at night. I was having an internal conversation one night with Lilith and it was if the bats were answering me.
Connection:Lilith