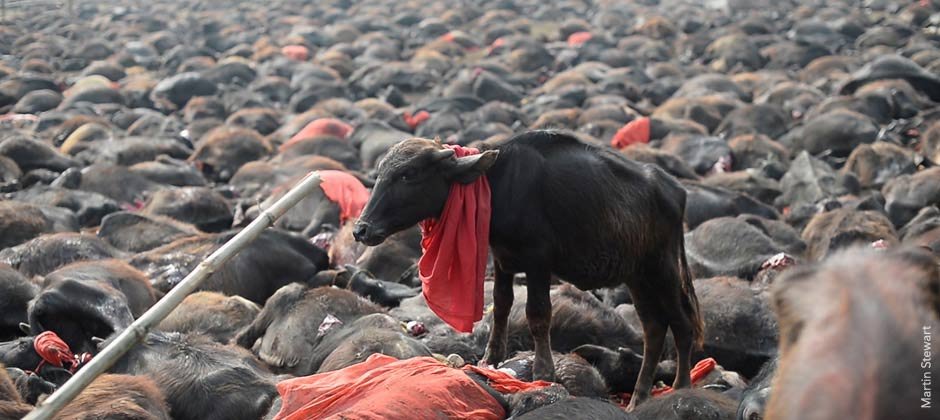 There is a famous tantric practice in Nepal where every 5 year around 50,000 ( sometimes more ) animals, mainly buffaloes are butchered and sacrificed to the Goddesses Gadhimai.
It has become quite controversial and Due to pressure from various NGOs and animal rights groups, Left leaning intellectuals this festival may very soon be banned Via State Intervention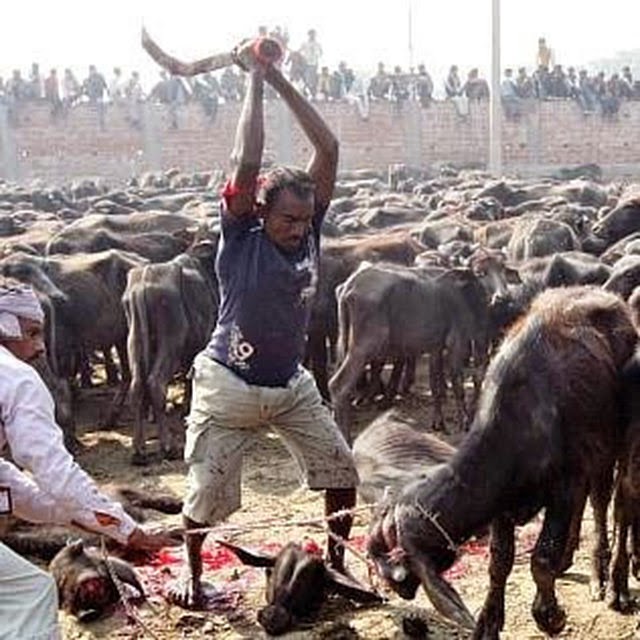 Some of the animal bones - meat are sold to cheap companies but A BIG PART is Wasted.
SO what is UR opinion on this? Where does the right of state end in preventing others from practicing their religion? And if it does have the right then -
what if The state says tomorrow that other practices of occult also should be banned as it happened in medieval europe due to christian domination and power, in Communist china where Tibetan buddhism is completely squashed or in majority of places where Followers of Muhammad put their feet on ?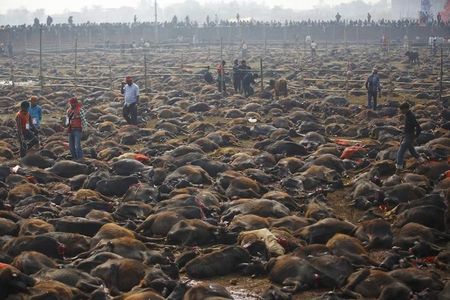 At the same time many will look at this pics and surely say '' it's a bit too much ''.
I don't know where the grey area starts ?
WHAT's UR OPINION ON THIS MATTER?