So anyway I was searching around youtube for interesting topical videos and found by accident this little gem about Christians' perspective on Yoga, Kundalini, its demonic agenda and ah
…could it be…ah…SATAN?
Last week I went to visit the Goodwill store(which now resembles Macy's) in my neighborhood and found this for only 2.00. Yes, I just couldn't resist. Jean shorts with the Goetic Circle of Pacts" clearly patched right on the back pocket. Yes ladies and gents, I now have satan biting my ass…literally!!..I wouldn't dare wear them…or wouldn't I?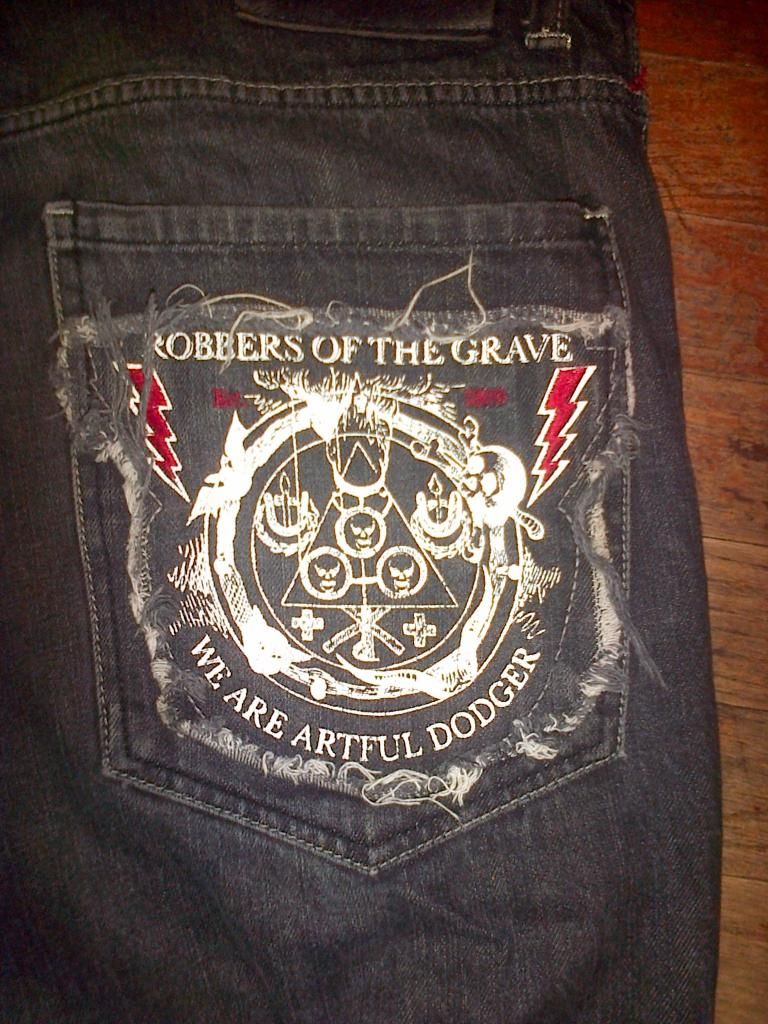 and who couldn't forget Monty Pythons skit about the three guys from the Spanish inquisition?
Have a great week everyone … obviously a great week since we will be basking in the glow of the Mastering Evocation Course!!!