The question was: What are _____'s feelings towards me?
This is actually about a spirit/goddess not a human, since I'm confused about something
My spread: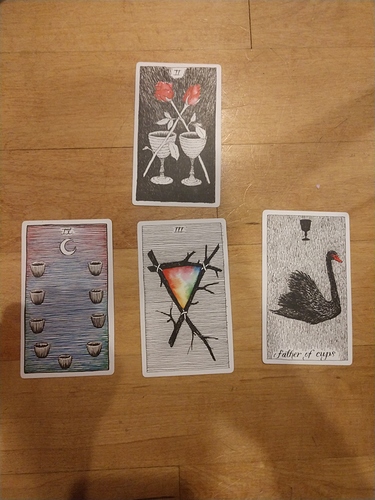 2 of cups: I got good vibes, not sure if meant romantically but that a connection was felt. So platonic.
9 of Cups: Also got good vibes, felt more like balance, stable, working together/etc.
3 of Wands: Again good vibes, felt like helping me move forward, journey to/for my future goals/etc.
Father of Cups: Wasn't sure.
Opinions anyone? I need to practice Tarot more, well on deciphering the cards specifically. So need help on what's the cards might be telling me.