Hello everyone,
this will be my journal while working with the draconian current. As I said in my other journal I will be doing the initiation ritual as described in the draconian ritual book tonight and the next few nights.
Here is my setup for the ritual: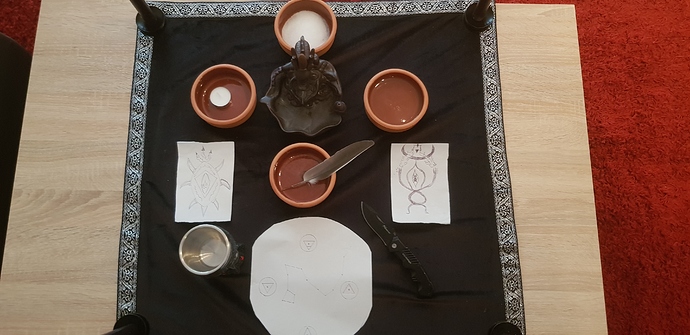 I will probably listen to this while doing the ritual not sure yet though.

Cleaned the place up, went to the barber and will be doing a cleansing before starting tonight. Lets see what happens.